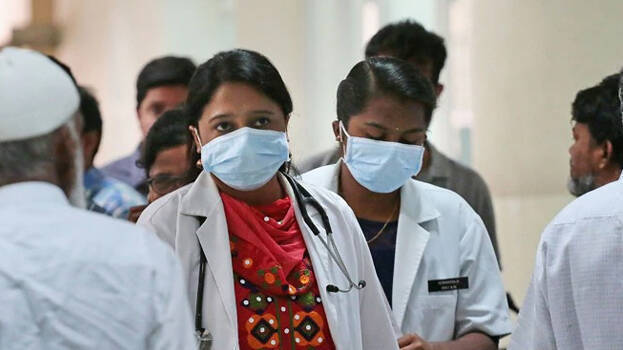 NEW DELHI: The latest report suggests that a case has been registered against several members of the Islamic missionary sect Tablighi Jamaat after they were accused of assaulting nurses at a hospital in Ghaziabad. According to sources, the Tablighi members, who are kept in isolation at the hospital, have been charged under the National Security Act (NSA).

It was Uttar Pradesh CM Yogi Adityanath who ordered to invoke NSA against the Tablighi members. "They will not follow the law, nor will they accept order. They are the enemies of humanity, what they have done with women healthcare providers is a heinous crime. We are invoking the National Security Act against them, we will not spare them," Adityanath said.
The complaint filed by the Chief Medical Officer of the hospital states that the Tabligh members had passed obscene comments, roamed about without clothes in the isolation ward and demanded beedis and cigarettes.
A large number of people from the state had attended the Nizamuddin congregation in Delhi. Those who attended the congregation were shifted to isolation after several people who attended the gathering tested positive for coronavirus.