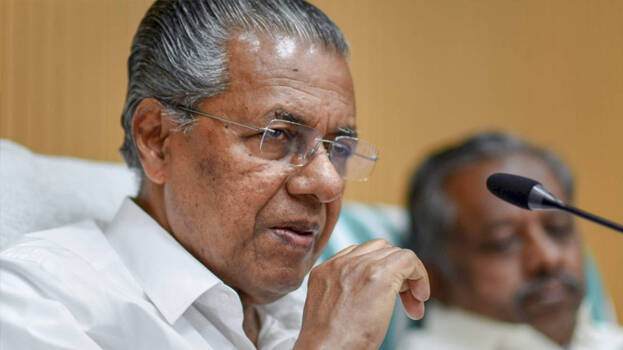 THIRUVANANTHAPURAM: Nine new coronavirus positive cases were confirmed in the state on Friday. Of the nine new cases, seven are from Kasaragod and one each from Kannur and Thrissur. Three of the new cases are participants of the religious gathering in Delhi's Nizamuddin. One of the three came to Kerala from Gujarat.
In Kerala, COVID-19 was confirmed in 295 persons. 14 persons recovered from the disease, including the old couple from Ranni and a health official from Kottayam. While addressing the media on COVID-19, CM Pinarayi Vijayan said the recovery of the old couple shows the excellence of the health system. The CM also hailed the health officials.
The first batch of rapid test kits have arrived, the CM said. There are 1000 kits in the first batch. By doing rapid tests, COVID-19 infection can be determined within two hours.
154 persons were admitted to hospitals on Friday alone.
There are some unnecessary interventions regarding the community kitchen. Priorities in distributing food cannot be allowed. The CM added that some irregularities were found while inspection ration shops.