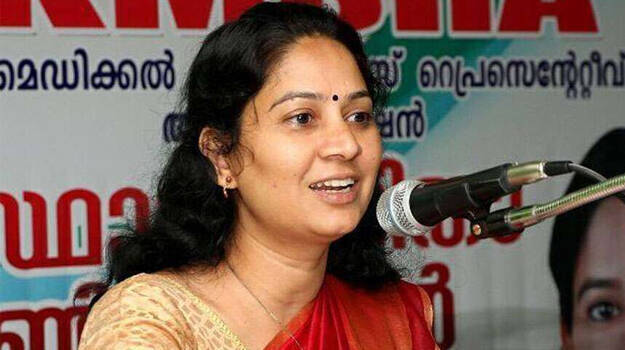 THIRUVANANTHAPURAM: The CPM has censured Kayamkulam CPM MLA U Prathibha Hari for making scathing attack against media persons and some local DYFI leaders on FB page, triggering a controversy.

"It was unbecoming of a party worker and Left MLA like Prathibha to have made such remarks and such rantings should never have happened. It was unfortunate," CPM Alappuzha district secretary R Nazar told Kerala Kaumudi online.

Irked by media reports about her fracas with local DYFI leaders, she posted a video on her Facebook page on Saturday in which she was heard saying, "You didn't get anything else to report? Prostitutes are more dignified than you…"

Nazar said he had contacted the MLA over the phone as soon as her FB remark was brought to his notice by some party workers. "I have warned her to not repeat this. Such kind of remarks demeaning media persons and women cannot be accepted. The party has taken this seriously. It would look into the issue further and take appropriate action after Covid comes under control," Nazar said, adding that the DYFI local leaders who kicked off the row would also be summoned to give their explanation.