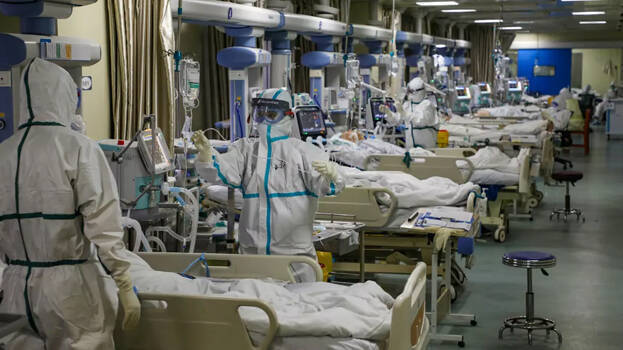 WASHINGTON: The number of COVID-19 infected is rising all over the world. The number of infected persons has crossed 12 lakhs. The death toll has reached 64,000. In the United States alone, more than three million people have contracted the disease. 1224 deaths were reported Saturday in US. Of these, 630 deaths were in New York. The total death toll was 8300. Worldwide, more than six thousand deaths were reported in 24 hours.
Spain has the second highest number of sufferers with 1,26,168 cases and 124,632 in Italy. In Germany and France, the number of patients has reached one million. China now ranks sixth in the number of patients.
The total number of casualties in Italy reached 15,362. Spain reported 809 deaths on Saturday. The total number of casualties was 11,947. The death toll in France is 7560 and in the UK it is 4313. The fourth-highest number of deaths in Germany is 1444 in Germany. The first deaths due to Covid19 were reported in Georgia and Kuwait on Saturday. Death toll rises to 50 across Gulf countries.
In China, only 30 people have been diagnosed with the disease within 24 hours. All three deaths have been reported from China.
According to a study by Johns Hopkins University, the number of new patients in Italy has declined over the past five days. China, Iran, the Netherlands and Belgium also saw a decline in new patients.
At the same time, the number of new patients is increasing in the US, France, Spain, the UK and Germany. The largest jump was in the US.