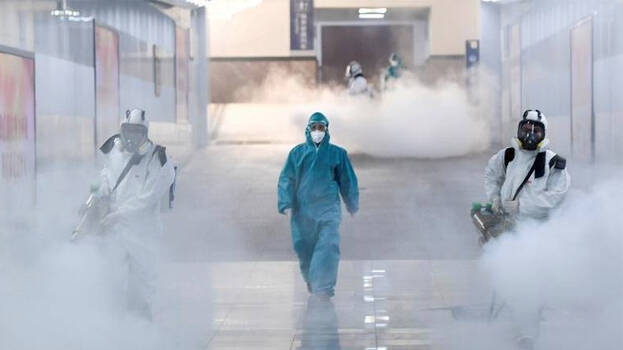 NEW DELHI: A 61-year-old woman who was under treatment for COVID-19 at Surat in Gujarat died here today. 108 people have contracted the disease in Gujarat. Two more died of COVID-19 in Tamil Nadu. A 75-year-old and 61-year-old are those dead. With this, the death toll in Tamil Nadu has touched five. Meantime, 3000 people in the country have contracted the disease.
302 COVID-19 cases have been reported in the country in the last twelve hours. The disease has been confirmed on 3374 people. Total deaths in the country rose to 79. 267 people have been cured of the disease. 3030 people are under treatment for the disease. The central government is closely monitoring the rise in the number of COVID-19 infected with only ten days left for the lockdown to end.
Meantime, the number of patients infected has crossed 600 in Maharashtra. 147 people were confirmed of the virus in 24 hours. With the death of four more in Mumbai, the total deaths rose to 32 in the state. In the present situation, the state may not be able to withdraw the lockdown, Health Minister Rajesh Tope said. It can be withdrawn only in a phased manner," he added.
The slum at R K Puram in Delhi has been closed following the spread of the virus. J J Colony near South Moti Bagh has been closed. The move comes after a cleaning worker of AIIMS trauma care facility was diagnosed with the disease. The first COVID-19 case in Delhi was reported on March 3 in 2020. 15 of the 445 confirmed of the disease in Delhi have been cured and six have died of it.