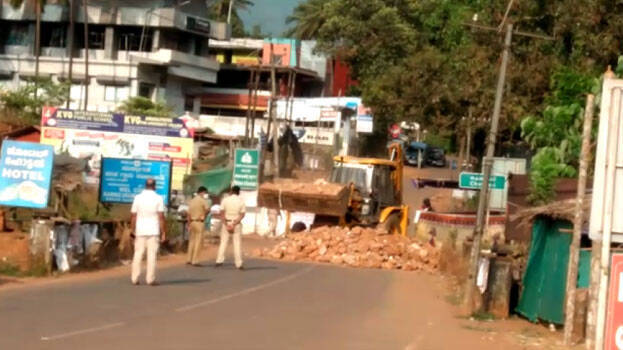 KASARGOD: A medical team has been set up along the Kerala-Karnataka border with Karnataka agreeing to facilitate movement of vehicles carrying seriously ill patients under strict conditions. The medical team and ambulances appointed by Kasargod district reached Thalappady border Wednesday morning.
A medical team has been entrusted at the border by the Karnataka Government. Patients coming with the examination report and certificate of the medical team from Kasargod and proceeding to hospitals in Manguluru will be permitted to leave only after examined by the medical team of Karnataka. Patients without any symptoms of COVID-19 and not possible to get treatment in Kasargod will be permitted to cross the border.
The medical team of the state government including Dr Harikrishnan (9496820103) and Dr Sanooj (9496333577), assistant surgeons of Mangalppady taluk hospital will be on duty on alternate days from 8 pm to 8 am. Dr Nisha (8592812615) from 8 am to 2 pm and Dr Maithily from 2 pm to 8 pm are the medical officers on duty to issue certificates at Thalappady border. They were appointed following the special order of district collector Dr D Sajith Babu. Their service are always available at Thalappady. There are also 108 ambulance services available.