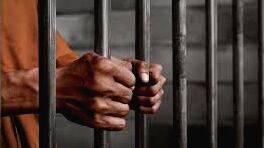 THIRUVANANTHAPURAM: Covid menace has come as a blessing in disguise for hundreds of jail authorities as 1400 jail inmates were released recently on either bail or parole.

Out of them, 550 are under-trial prisoners and 850 are convicted prisoners, who got parole.

The jail chief had recommended to the government to make parole conditions more liberal. The jail department said that parole conditions will be liberalised further. For this, three recommendations have been mooted. They are for granting bail or parole for

1) Women prisoners above 50 years and male prisoners above 60 years
2) Prisoners who don't indulge in mischiefs once they are out of the jail
3) Prisoners who have completed 2/3rd of their jail term
The new suggestions have been given with the intention to avoid crowding in jails.