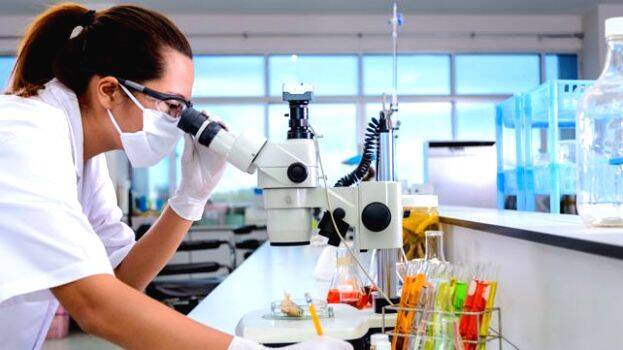 THIRUVANANTHAPURAM: Following the invention of Disinfection Gateway for fumigating persons entering Sree Chitra Tirunal Institute for Medical Sciences & Technology in Thiruvananthapuram, it has invented super absorber material, which helps health workers to carefully handle infected body fluids.

Through this invention, Sree Chithra again in the spotlight in the world-wide fight against Cornavirus.

The institute has developed a material what it has named as Chitra Acrylosorb Secretion Solidification System, which has the capacity to solidify body fluids including respiratory body fluids and thus prevent the infection from virus or bacteria.

Dr S Manju and Dr Manoj Komath of Bio-Material Science and Technology wing under Sree Chithra Institute Bio-medical technology department has developed this material.

"To remove infected fluids from a patient's body is a challenge. The super absorbent gel, which has the ingredient to remove the infection, sucks the infected fluids safely from the patient's body and make him infection-free,"

Science and Technology department secretary Prof. Ashuthosh Sharma said.