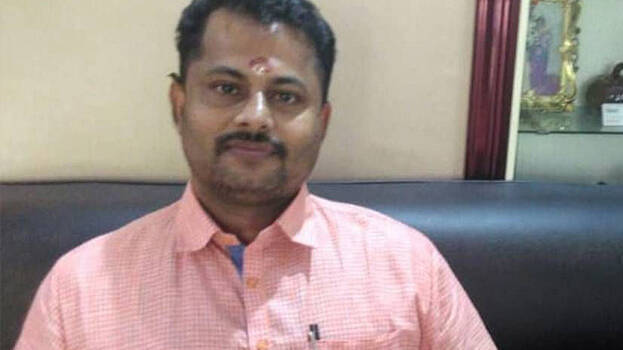 KANNUR: K Padmarajan, a school teacher and a BJP leader arrested on charge of sexually abusing a fourth class student at Palathayi in Panur has been remanded for 14 days. He has been shifted to Thalassery sub jail. He has not confessed to the offence. He will be interrogated more today.
The minor's secret statement against the teacher will be registered before the magistrate today. A plea will be filed to get him in police custody for questioning. A detailed interrogation will be held on the basis of scientific evidence against him, said Thalassery DySP K V Venugopal.
Meantime, the family of the girl came forward with serious allegation against the police. They said the police had asked them to bring the girl to several places. They alleged that this caused mental stress to the child.
Padmanabhan was arrested Wednesday evening. He was arrested by a team led by Thalassery DySP K V Venugopal. He has been charged under the POCSO Act. There was widespread public outrage for not arresting the accused even after a complaint was lodged on March 17.