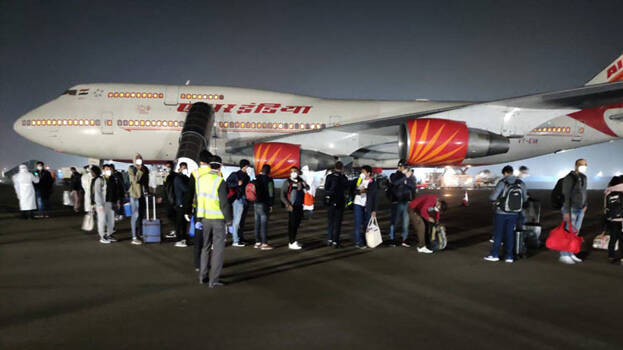 THIRUVANANTHAPURAM: A ray of hope for the Keralites stranded in the Gulf countries. The centre decided to fly back the Keralites stranded in the Gulf considering the tears of the Keralites and emotions of their dear ones here. The centre's earlier stand was that it won't be able to bring back them under the lockdown restrictions. They had mentioned that no air services could be resumed and that the Indians should stay abroad.
The centre will bring those interested in flying back home. It is heard that the centre has informed Kerala to make all arrangements to receive them and accommodate those flown back, their tests and treatment facilities. The state government will take a decision on this.

The number of infected cases in the Gulf has crossed 18,000. A total of 133 have died in six Gulf countries. It is assessed that the next two weeks will be crucial in the preventive measures in the UAE. Countries other than India have repatriated their citizens.