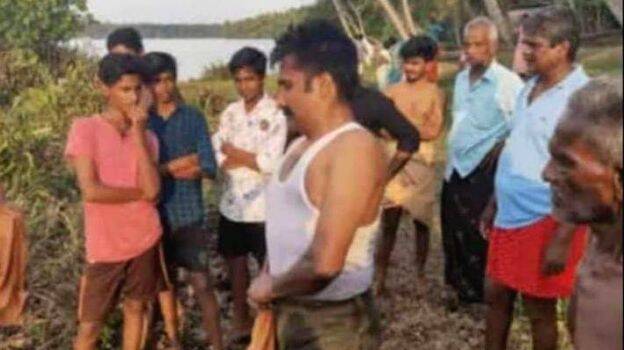 CHAVARA: The heroics of a circle-inspector saved the life of a youth. R, Rajesh Kumar, CI of Chavara Thekkumbhagam, jumped to a lake to save the life of a young man who was drowning.
The incidents started as the police were patrolling near Thevalakkara Arinalloor Kizhakku Kottaveed jetty on information that some people have gathered. On seeing the police vehicle, some ran while some jumped into the lake. Police asked them to return and some came back to the shore. But 25-year-old Nithin swam to the opposite side. On reaching the middle of the lake, he got exhausted and started drowning. Those watching this didn't have the guts to swim that far and save him.
The youth was struggling and the CI jumped into the lake after removing his boots. He almost reached Nithin, but couldn't grasp him. The CI then stripped his uniform and waved it towards Nithin. The youth was able to catch it and the CI swam with him towards the shore.
The police, however, didn't forget their duty. A case was charged against 10 identifiable persons fro violating lockdown.