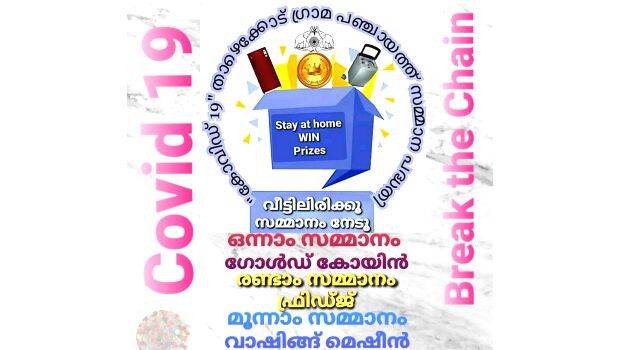 MALAPPURAM: Not everyone can impose themselves under lockdown restrictions. Some have the urge to get out. A village panchayat has found a way to keep everyone inside their houses-a prize scheme. The first prize winner will get four grams of gold, refrigerator and washing machine as second and third prizes- that's the offer of Thazhekkad Grama Panchayat.
There are consolation prizes for fifty others. The panchayat will be collaborating with some cooperative banks and others to provide gifts. There are about 50,000 families in the panchayat-five members on average in each family. If anyone in the family steps out, the family will be disqualified. The rule is to stay inside houses from April 7 till the lockdown ends. There will volunteers to oversee whether people are getting out.
Coupons will be handed out to eligible families and the winners will be announced through a lucky draw.