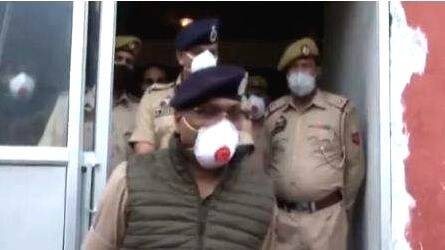 GANDERBAL: DGP Dilbag Singh said that Pakistan is trying to export coronavirus patients in Jammu and Kashmir.
"It's is a matter of investigation that Pakistan who used to export terrorist in Jammu and Kashmir, now will export coronavirus patients here," said Singh. The DGP made this statement after visiting the quarantine centres at PTS Manigam in Ganderbal district on April 22.
"Till now, Pakistan has been exporting terrorists but now they will also export coronavirus patients. They will come here and spread the virus among the people here. Precaution is needed, it is a matter of concern," said the DGP.