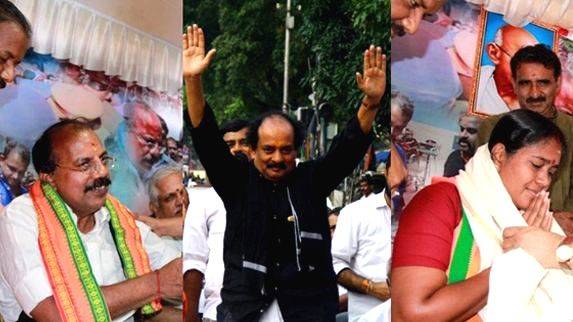 THIRUVANANTHAPURAM: Harsh criticism was raised against BJP leadership that crucial decisions of the party are being taken by two secretaries, who are also RSS activists. The criticism was raised in the meeting of BJP state executives and district presidents.
Party spokesperson M S Kumar severely criticised the back-seat driving. He said that meeting are being held after already taking the decision by some leaders. Several members also pointed that those who take the decisions are unaware of the pulse of the people. The meeting was supposed to start at 2 pm, however it was commenced only at 3 pm.
Criticism against the hartal that was staged following the suicide of Venugopalan Nair. Several leaders alleged that people were against this hartal. State general secretary M T Ramesh said that party was unable to raise the issue strongly.