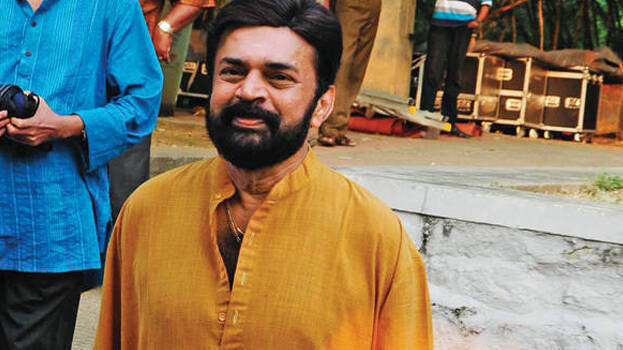 Noted cinema-serial actor Ravi Vallathol (67) died on Saturday . He was noted mainly for his acting in serials, including the first serial in Malayalam.

Ravi Vallathol's first cinema was Swathi Thirunal , released in 1987 and directed by Lenin Rajenndran. Films such as Nalu Pennungal, Vidheyan, Godfather, and Idukki Gold showcases some of his noted roles.

He had been keeping away from acting due to ill health. The end came at a private hospital in Thiruvananthapuram.

He was born as eldest among three children to T. N. Gopinathan Nair, a writer and drama artiste of All India Radio and Soudamini in Vallathol family of Malabar. He is nephew of Mahakavi Vallathol Narayana Menon and grandson of Justice P. K. Narayana Pillai and Kuttipurahu Kesavan Nair. He was also the cousin of popular film actor T. P. Madhavan. He has a younger brother, V. Nandakumar and a younger sister, Meenakshy.

He had schooling at Sisuvihar, Model H.S. Graduated from Mar Ivanios and did Post Graduation at Kerala University, Karyavattom. Ravi Vallathol made his debut as an actor on the small screen in 1986 with the serial 'Vaitharani' in Doordarshan, scripted by his father, the late T.N. Gopinathan Nair. He also acted in more than 100 television serials including American Dreams in Asianet.

He completed 26 years in Malayalam television industry in 2012. He had published more than 25 short stories. His story Devaranjini and Nimanjanam were made into serials. Ravi had acted and has scripted many dramas such as Mazha, Ayaal.

His stage play Revathikkoru Pavakkutty was made into a film. He was married to Geethalakshmi on 1 January 1980. He had been running an organisation for mentally challenged people named "Thanal".