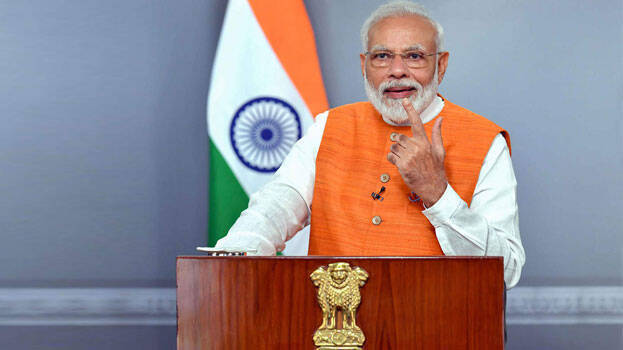 NEW DELHI: Prime Minister Narendra Modi, in a video meeting with state Chief Ministers, said on Monday that the nationwide coronavirus lockdown may continue in the parts of the country worst affected by the infection.
Five of nine Chief Ministers at the meeting said the lockdown should end, while the rest were in favour of extending it for the sake of controlling the spread of COVID-19.
Sources said the Prime Minister has asked all states to prepare their plan on ending the lockdown by demarcating districts as red, green and orange based on the level of infection. The Chief Ministers of Bihar, Odisha, Gujarat, Haryana, Uttarakhand and Himachal Pradesh and the Union Territory of Puducherry spoke during the day. From the northeast, the Chief Ministers of Meghalaya and Mizoram expressed their views. Kerala Chief Minister Pinarayi Vijayan skipped the meeting and sent the Chief Secretary to represent the state.