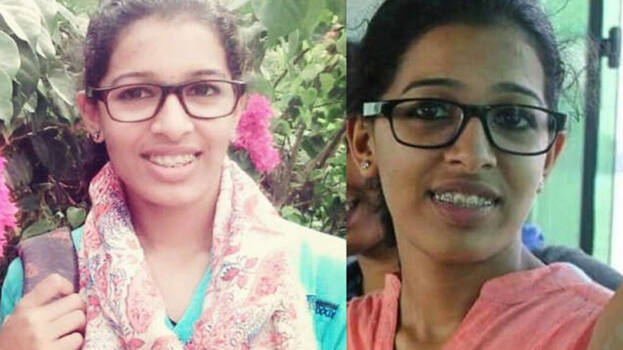 KOTTAYAM: Unconfirmed reports say Jasna who disappeared two years back under mysterious circumstances has been found outside Kerala. Though it is not clear from where she has been found, reports say she was traced in Bengaluru. It is being circulated that Jasna would soon be brought to Kerala. However, the crime branch probing the case was not willing to react. A senior official of the crime branch said that he cannot say whether she has been found or not.
Jasna Maria James, daughter of James of Erumeli and a B.Com student of St Dominic College in Kanjirappally was found missing on the morning of March 22 in 2018. Though the local police and later a team led by IG probed, the mystery could not be unravelled. The crime branch later took over the case. A team led by Pathanamthitta crime branch DySP Muhammed Kabeer Rawther is investigating the case. It was earlier informed that she was found in Bengaluru, Chennai and Goa but the crime branch team could not find her.
Jasna left home in an auto to her relative's house. The auto driver told police that he dropped her at Mookuttuthara Junction. It was clear in the CCTV footages that she travelled till Erumeli in a bus from Mookuttuthara via Mundakayam. There was no information later. She had not taken her mobile while leaving home. The investigation was stalled due to that. Though a search was intensified in Kottayam, Idukki, Pathanamthitta forests for days, she could not be traced.
A charred body of a woman was found at Kancheepuram on June 2 in 2018. Though a team left for Kancheepuram, the body was not that of Jasna as she had specs. The police conducted a search after digging the foundation of a newly constructed house of her relative. Though her boyfriend was interrogated, no evidence was obtained. Information boxes were placed in Pathanamthitta, Kottayam, Ernakulam and Idukki districts. A probe on the details obtained from it did not yield any results. The case was handed over to the crime branch in November 2018 after a plea was filed by her brother seeking a CBI probe.