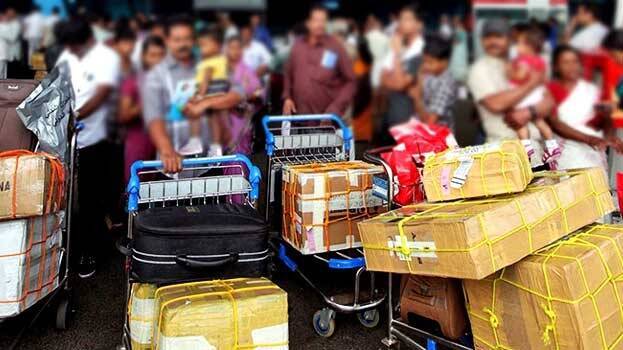 THIRUVANANTHAPURAM: As the number Malayali expats who have registered with NORKA roots to return to Kerala has crossed 3 lakh. The government has expedited steps to receive them, after following Covid 19 protocol.

The arrangements are going with the participation of the police and local body institutions under the directions of Pravasi Welfare department and health department.

As per the current statistics, highest number of people has been registered from UAE. As many as two lakh people are getting ready to return to Kerala from UAE.

Saudi Arabia is in the second place. About 75000 people have registered with NORKA from here. Apart from Gulf, the number of people from USA, Russia, Maldives, Britain, Australia and America has crossed 50 lakh.

The first preference will be given to NRIs with expired visa, pregnant women, elderly people and children. Before boarding the flight to India, they will have to undergo examination for any symptom in the country they are working or residing.

Only those who test negative will be brought back to Kerala. Even if this examination is satisfactory, they will have to undergo test again at the airport here.

After that they will have to go under quarantine for 28 days on their own responsibility, says the guideline.

Relatives and friends of NRIs will not be allowed to go to airport to receive them. Instead of that, they will be transported to their homes in pre-paid taxis arranged by the government.

Those who don't have quarantine facilities can stay in hotels or some other places under their own responsibility. Those who are not comfortable with that will be helped by the government, which will bear the expense for their quarantine.

NRIs will be evacuated according to the seniority of their registration with NORKA.

NORKA authorities have also requested External Affairs ministry to fly back NRIs in chartered flight at Central government's expense.