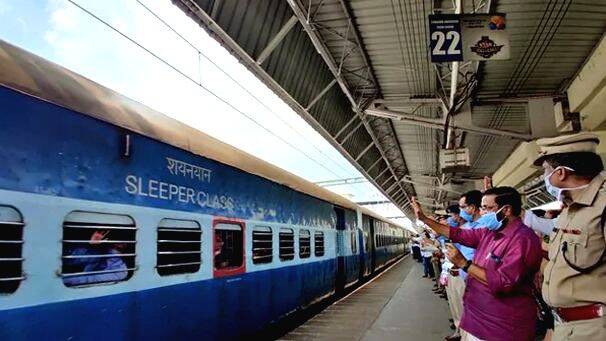 NEW DELHI: While migrant workers stranded in various parts of the country are being transported to their respective states, the central government has stirred up a controversy by asking migrant labourers to pay their train fare and states to collect these fare. It must be noted that special non-stop trains have started ferrying migrant workers from Friday after the Centre extended the nationwide lockdown for two more weeks.
As per the circular issued by the Railway Ministry, the states have been asked to hand over the tickets to the passengers and collect ticket fare and later handover the total sum to the railways. This has irked many state governments, particularly those ruled by non-BJP parties, who have demanded the centre to bear the train fare.
Following this, several leaders of the opposition parties have raised their voice against the government order. According to Samajwadi Party chief Akhilesh Yadav, the BJP government is exploiting the poor at a crisis situation like this by asking them to pay. Several ministers belonging to the Jharkhand and Chattisgarh governments have also openly criticised the government's decision. Meanwhile, the government has not made any announcement regarding this.