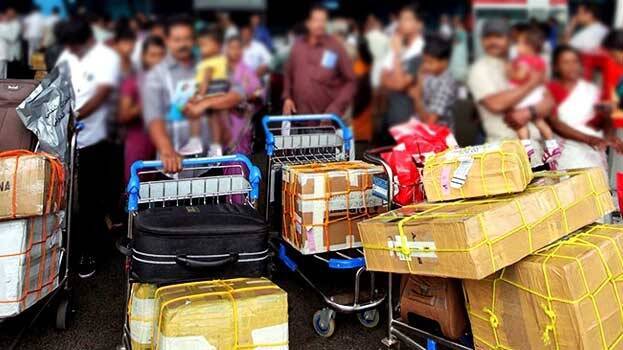 NEW DELHI: Almost 15,000 people will reach India on the first week of the return of expatriates. The centre has started taking steps to bring expatriates from six countries in addition to Gulf. Indians from Dubai, Saudi, Qatar, Kuwait, Oman, Bahrain and Abu Dhabi will reach in the first phase.
Countries like Singapore, Malaysia, USA, Britain, Philippines and Bangladesh will also include in the first phase. Nearly 500 people will return from Kuala Lumpur. Flights from seven centres will reach Kerala. The flights will reach Kochi, Kozhikode and Thiruvananthapuram. Flights from Abu Dhabi, Dubai, Doha, Manama, Muscat, Kuala Lumpur, Damam, Jeddah and Kuwait will reach Kochi and flights from Dubai, Riyadh, Kuwait and Manama will reach Kozhikode. Four flights will reach on May 7.
Meantime, crucial meetings convened by the chief minister to finalise the preparations for the return of expatriates will be held today. The high level meet will discuss about the arrangements made at the airports and harbours.