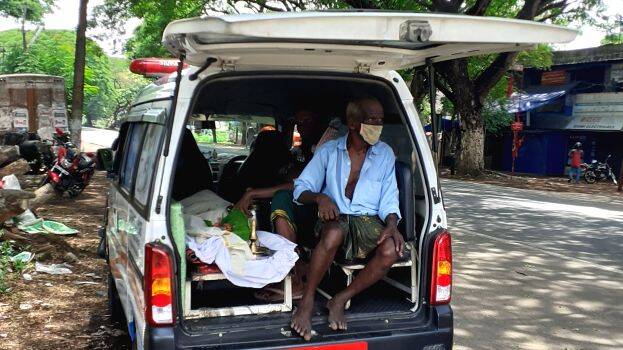 AMBALAPPUZHA: On Mother's Day, relatives of a deceased old woman found it difficult to find a site to set up pyre for the corpse. With the dead body, they had to go between police station and cemetery. The corpse of Sarasamma (78) had this ill fate as it was left hanging at the road for three hours.
Sarasamma passed away at 6 pm on Saturday. As she didn't had any children, her relatives decided to take the body to Valiya Chudukad cemetary on Sunday morning for cremation. On the next morning, the body was taken to the cemetery but the authority said the funeral can be done with Punnapra police's permission as Sarasamma was not a resident of the municipality. The relatives then carried the body to Punnapra police station.
The police said as the death is not unnatural, an agreement of Panchayat is enough. With the agreement of the Panchayat president and members, the relatives took the body back to the cemetery but the cemetery authorities stood firm that they want a permit from the police. The police was informed of the matter, but they said there are many legal procedures for an agreement. Meanwhile, Changanassery Municipality chairman Anilkumar, who is also a relative of Sarasamma, came to the station and talked with the SHO. Finally, the police agreed to give an agreement as the body was inside an ambulance. The funeral was then held at 12.40 noon.
Sarasamma was living in a rented house in Punnapra South Panchayat.