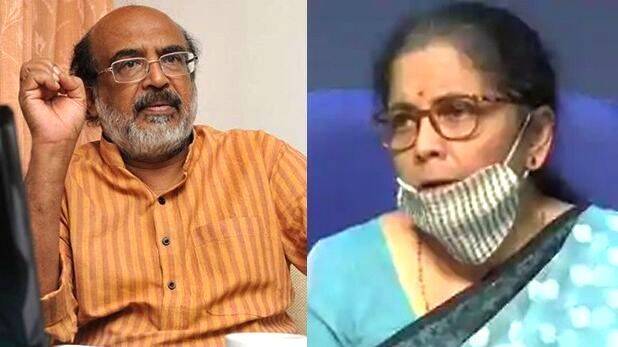 THIRUVANANTHAPURAM: Finance Minister Thomas Isaac has criticised the 20 lakh crore relief package announced by the Centre to overcome the Covid crisis.

"It will be like the blown-up relief packages of America or Britain. The fact that there is not even a mention of states in the package is objectionable," he commented," he said.

He termed termed the economic package announced by Union Finance Minister Nirmala Sitharaman on Wednesday as disappointing.
"With the world trade going haywire, it appears the Centre is trying to create a 'self-reliant India'. I do not think that this package will help the country. Moreover, things are not clear on what the states can look forward to," said the economist Kerala Finance Minister.

"It's disappointing as nothing is there for the workers. Moreover, details have to come in," added Issac.

C.P. John, a former State Planning Board member and a key think tank of the Congress-led UDF, however welcomed the measures announced by the Union Finance Minister.

"It's heartening to note that a detailed analysis has been done while coming to the aid of the MSME sector and it's a very good move. What appears to have been missed out is some sort of sops to the employees as many have lost on salaries and rent," said John.