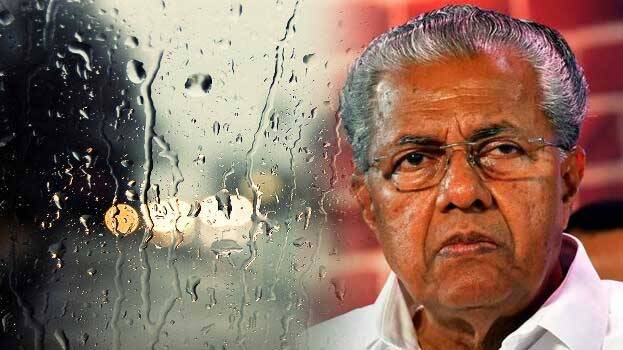 THIRUVANANTHAPURAM: In the light of the WHO's statement, CM Pinarayi Vijayan said the COVID-19 is likely to be there forever and the lifestyle needs to change accordingly.
"We need to learn to live cautiously against COVID. Masks and social distancing should become our lifestyle. Travel and gatherings should be only for urgencies", CM Vijayan told the media here.
Meanwhile, the CM said there is a possibility for heavy rains in August and the sedimentation in rivers and canal will be removed within two weeks as part of preparation.
He added that big dams like Idukki need not be opened. The government has found 27,000 buildings to shift people in an event of flooding, the CM said.
In Kerala, 26 fresh cases of COVID-19 were reported on Thursday. Out of the 26 positive cases, 10 are from Kasargod, 5 are from Malappuram, 3 each are from Wayanad and Palakkad, 2 are from Kannur and one each are from Pathanamthitta, Idukki and Kozhikode districts.
While 7 of the newly infected persons have recently returned from abroad, 11 others, including two health workers in Kasargod and a police officer in Wayanad, contracted the disease through contact. The CM also added that three infected persons-two from Kollam and one from Kannur- tested negative for the virus on Thursday.

Among the infected persons who have returned from other parts of the country, two were from Chennai, four were from Mumbai while one was from Bengaluru.
So far, 560 persons have tested positive for coronavirus in the state and 64 are undergoing treatment at various hospitals. While 36,362 are under observation in their homes, 548 persons are under observation in hospitals.