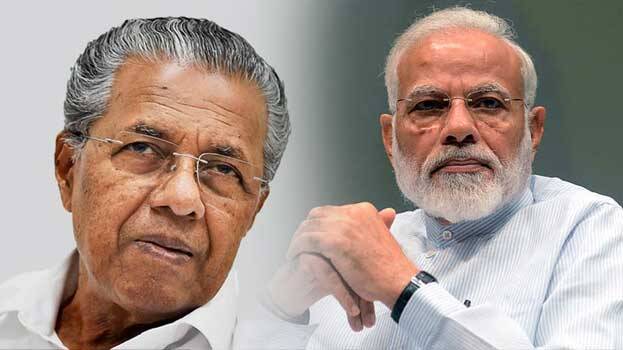 THIRUVANANTHAPURAM: Criticizing the centre's COVID relief package, CM Pinarayi Vijayan said that the schemes announced so far only make a namesake amount of the central government's budget.
He said a change is needed. The banks are not allowing loans in this period of grief, he said.
News is coming out that banks are trying to get the interest for the money paid at the RBI. The banks have deposited Rs 8.5 lakh crores this way, CM Vijayan said.
The chief minister said that talk with bankers and financial experts will be made to intervene in the finance sector.
The fixed charge for electricity has been put on hold. The centre's assistance is needed to write this off, the CM opined.
The states are guarantors for the Rs 900 crores aid for electricity companies. But the centre is yet to announce any financial support for states. Hope this will change in the coming days, CM said.
The Union finance minister should communicate with state FMs to make a scheme to help out states in health and social security. The state has suffered a loss of Rs 6451 crores in revenue income.