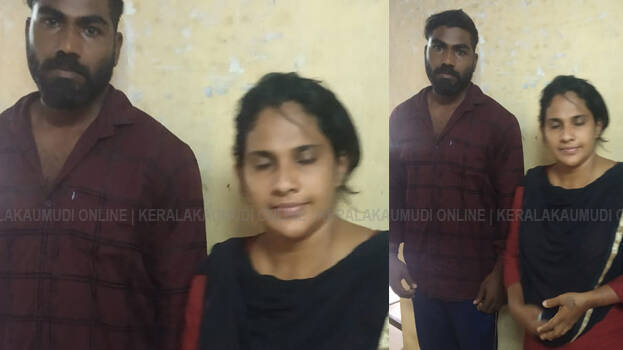 THIRUVANANTHAPURAM: Aryankavu police have arrested a serial-drama actress and her fourth husband for brewing illicit arrack in house, taking advantage of lockdown times.

The arrested persons are
1) Aryankodu Keezhattoor Chilambara Kuzhivila S S Bhavan resident Manju Sini (42), who is a drama artiste and junior artiste in films
2) Sini's fourth husband and Vellarada Anappara KGS Bhavan resident Vishakh (28); he is also an accused in a murder case.

The couple was arrested by Aryankodu CI SM Pradeep Kumar and his team. The brewing of arrack and its sale were being done at the house of the serial actress at Karukkodu Kuzhiyil.

Vishak is also an accused in the case in which a youth called Arun was murdered at Ottasekharamangalam two years ago. 75 litre wash and other equipment worth Rs 10,000 was recovered from Manju's house.

The couple hit upon the idea of making money as they had to remain shut up in the house with no serial or cinema works in hand due to the lockdown.

The raid in the house was conducted after Thiruvananthapuram Rural SP got a secret information and the instruction for the raid was passed down through Neyyattinkara rural SP.

Both were produced in the court and remanded in judicial custody.