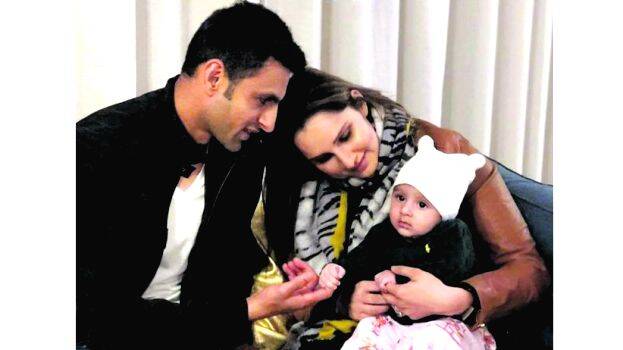 HYDERABAD: As the COVID-19 pandemic has left several people stranded away from their families, tennis star Sania Mirza has come up expressing her worries about her son Izhaan not being able to see his father. While Sania and her son are currently staying in Hyderabad, her husband Shoaib Malik is in his home in Pakistan.
The Indian tennis star expressed her concern while taking part in an interview through Facebook Live. "He (Shoaib Malik)got stuck in Pakistan, I got stuck here. That was very difficult to deal with because we have a small child. We don't know when Izhaan will be able to see his father again. It's as basic as that," she said. She further added that Malik had gone to Pakistan in order to look after his mother who is over 65-years-old and living by herself.
Sania, who had recently made her return to the Tennis court, had raised over Rs 3.5 crore to help those people who are affected by the COVID-19 induced nationwide lockdown.