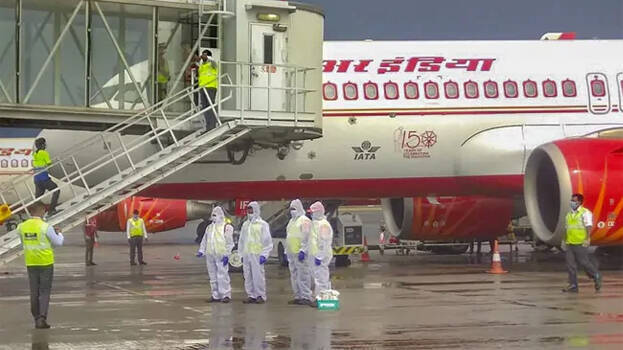 NEW DELHI: The Airports Authority of India (AAI) issued passenger guidelines for a possible resumption of domestic flights that included compulsory registering of passengers on a contact tracing mobile application.
Aarogya Setu app, wearing a mask, and maintaining social distancing of at least four feet was the points highlighted in guidelines. Taking to Twitter, Airport Authority of India, said, ''With the possibility of resumption of domestic flights soon, #AAI has released some steps that must be followed so passengers are fully geared up while travelling. Wear a mask, carry a hand sanitizer, keep docs handy & register on #AarogyaSetuApp. #AAICares.''
The passengers should web check in before reaching the airport, should have a copy of the boarding pass and should sanitize the hands frequently. Should cooperate with the airport employees in the tests for COVID symptoms. At the moment, there is no official confirmation from the government on when domestic flying will begin.