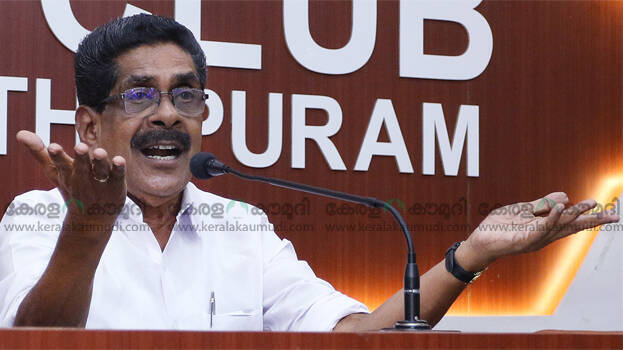 THIRUVANANTHAPURAM: KPCC chief Mullappally Ramachandran came down heavily on the hike in bus fares. The government is looting people in times of distress, he said. In addition to the hike in bus fare, the electricity charges are also being plundered. The deal with Sprinklr is after violating all standards of privacy, he said.
The Congress will not allow the government to abscond from the Sprinklr scandal under the cover of COVID-19. The SSLC and higher secondary exams should be postponed. The government is gambling with the lives of 13 lakh children. It is difficult for the students to reach educational institutions by maintaining a social distance. Experts of the health sector said that a mask should not be used for more than six hours. In that case the students will have to buy two masks for Rs 15. Mullappally said the exams are being conducted because of the chief minister's stubbornness. The government is trying to turn the state into a liquor store. The privatization of liquor shops is a massive scam.

The government is a big failure in bringing back the stranded Indians. The government did not even have the mind to run a train to bring back the Malayalees stranded in other states. The COVID package announced by Kerala gave 14,000 crore to contractors.