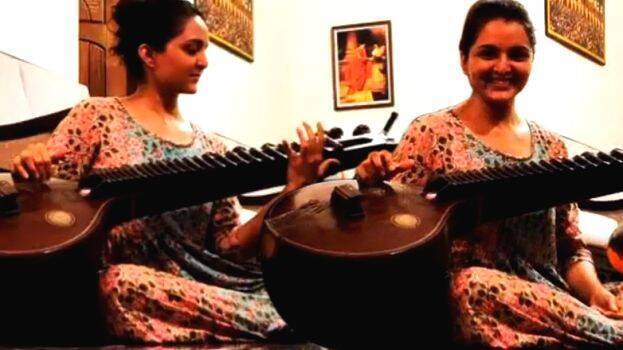 In a late night post on social media on Monday, Malayalam actress Manju Warrier was seen playing on her 'Veena' a popular song– 'Bella Ciao' from the popular show Money Heist.

This is one of the songs heard several times during Covid times. The world began to notice it more when it appeared on Money Heist Web Series on Netflix.

But it is a song of livelihood sung and imitated by world decades ago. When we look into its meaning, it is a song that has no death. That is why it was sung by Italians, sitting at balconies, during quarantine days.

A group of women in Italy who worked in paddy fields used to sing this song. The song ends with the optimistic note that a time will come when all will be working independently.