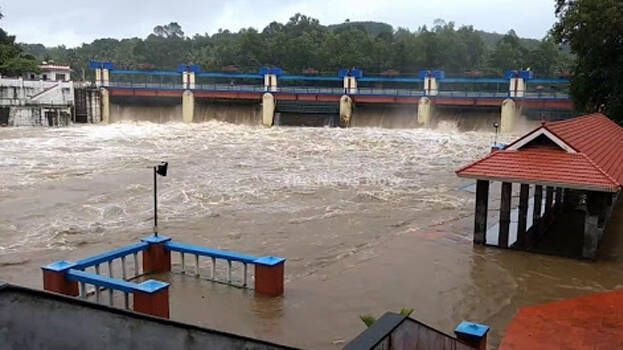 THIRUVANANTHAPURAM: Opening the five shutters of Aruvikkara dam in Thiruvananthapuram on Friday without any prior warning has triggered a controversy.

Even Thiruvananthapuram Mayor, on Saturday, came out against the misdemeanour of authorities concerned.

"The shutters were opened without proper planning. There is no point in talking about it after the incident. The officials concerned should do things what they have to do, at the right time," he said.

However, the district administration justified the decision, saying that the quantity of rain received in wee hours of Friday was beyond its expectations. "The amount of rain received on Friday was half of that received in three days during flood times in 2018. That is why we were not able to issue the warnings," explained Thiruvananthapuram district collector K Gopalakrishnan.

Meanwhile, Water Authority said that there was flooding in the City's low-lying areas because Killi river overflowed on Friday and it had nothing to do with the opening of Aruvikkara dam shutters.
"The intense rain that Thiruvananthapuram received around 2 am on Friday filled Aruvikkara dam within hours. The five shutters were opened after informing Disaster Management Authority and the district administration.

Shutters were opened one by one between 2 am and 4 am, following the protocol. But the district administration had not issued any warnings," the Water Authority said.