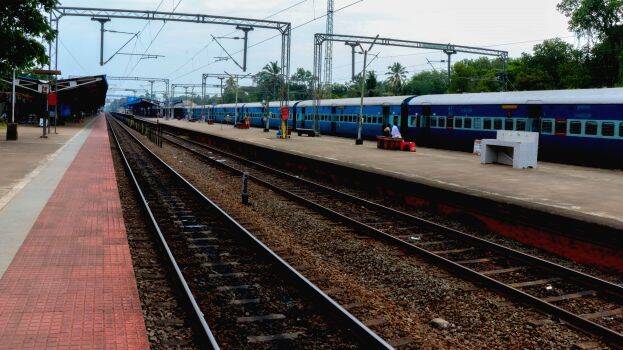 PARASSALA: A mother attempted suicide after killing her baby. Ambili, daughter of Balaraj and Rani in Parassala, threw her six-month-old baby onto a railway track. On impact, the child died. Following this, she jumped in front of a train.
The train went over Ambili, but she escaped with injuries as the loco pilot reduced the speed. She was taken out with the combined effort of the locals and the police. Critically injured, she is under treatment at the medical college hospital. It is learned that Ambili was under severe mental stress due to family problems.
According to the police, one and a half years back Ambili married a man from another religion with whom she was in love with. Her family was against the relationship. After the birth of the child, Ambili's husband left her. The mother and the baby were staying with Ambili's parents after this. There was a scuffle at the house on Saturday and Ambili left the house with her child. Her mother Rani tried to pacify her. Rani screamed when she saw Ambili throwing the baby and rushed behind her. But she had jumped in front of the train by then.