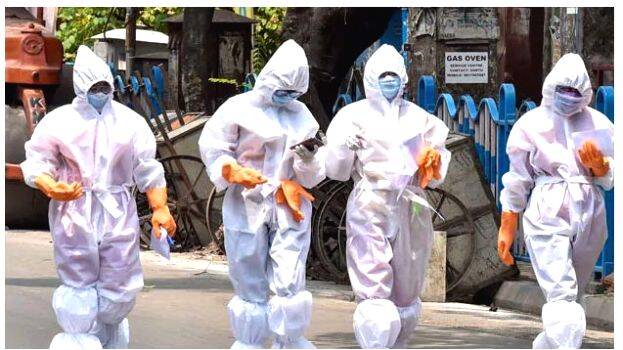 THIRUVANANTHAPURAM: The recent surge in the number of COVID-19 cases in Kerala is raising concerns of the state government as well as the health department. As many as 207 persons have tested positive for the coronavirus in the last one week. Among these, 104 tested positive in the past days.
The fact that 13 persons who tested positive on Saturday have contracted the disease through contact with identified or unidentified sources is alarming. The state also witnessed 10 health officials testing positive for the virus in recent days while the sources of infection of 6 persons remain untraced. It must be noted that the state reported 62 positive cases on Saturday, its highest single-day spike ever since it reported the first COVID-19 case in January.
Given below are the number of positive cases reported in each day in the last week
May 17- 14 persons
May 18- 29 persons
May 19- 12 persons
May 20- 24 persons
May 21- 24 persons
May 22- 42 persons
May 23- 62 persons
Since May 8, 128 persons who have returned from various states and 124 persons who have returned from abroad have tested positive for the virus. The state also reported that 39 persons have contracted the disease through contact during this period. The increasing number of cases where relatives of infected patients test positive for the virus indicates the lapse in following home quarantine rules. On Saturday alone, police had registered cases against 53 persons for violating quarantine rules. The fact that several people have been found ignoring proper safety measures in public is raising concern among health workers who fear that such attitude from the public may lead to community spread of the virus.