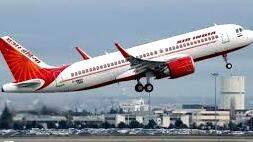 KOCHI: Domestic flights will fly from Cochin International Airport here from Monday following permission from Centre and state governments.

All the procedures for the passengers including check-in, security and identity would be done completely through mechanical facilities.
All passengers have to follow the guidelines issued by the state and central government. Web-check-in and installation of the Aarogya Setu app are mandatory. Passengers can enter the airport four hours prior to the departure and reporting have to be done before two hours.

Passengers going to other states will have to follow the guidelines given by the respective destination state. Passengers reaching Kochi will have to undergo the 14-mandatory home quarantine.

Wearing masks are mandatory for all Passengers will be given a kit consisting of masks and sanitizer by the airlines at the boarding gate. Markings are made at all points to ensure mandatory social distancing. Hands should be sanitized before entering the airport. Thermal scanners are installed at the airport.

Following this, baggage disinfection will have to be carried out and then the security-check on the first floor. After that the passengers have to wait at the boarding gate by maintaining social distancing. Temperature checking will be done at the aerobridge also.