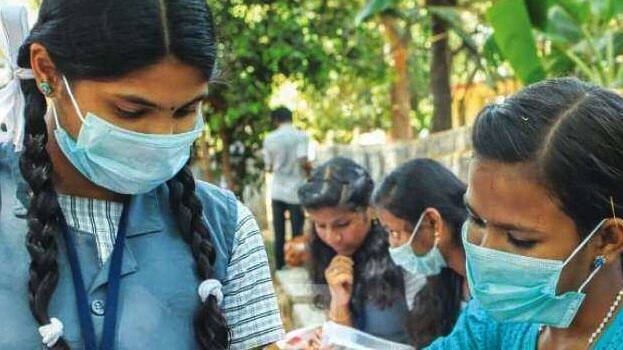 THIRUVANANTHAPURAM: All arrangements have been completed for the smooth conduct of SSLC and higher secondary exams beginning tomorrow. Plus two exams will be held in the morning and SSLC in the afternoon. Students will be permitted to enter the hall only after examining them with IR thermometer. Those having fever will not be permitted to write the exam. Masks are mandatory while writing the exams.
Students should leave homes wearing masks. Those coming after the stipulated time will not be permitted to write exams. Students not able to write exams will get a chance to write SAY exam.
Teachers should also wear masks. IR thermometer will be distributed from district educational offices today.
13 lakh students are writing SSLC and Higher secondary exams. Masks and pamphlets containing health and safety guidelines have been delivered to the students. Those who have not obtained it will get it today.
The masks are made by teachers, parents and volunteers. Kudumbashree activists, ASHA workers and volunteers will be delivering it to the students. The guidelines have mentioned the rules to be followed by each student in the exam centre. Students should write the exam according to that.
SSK workers have been assigned at the exam centres. If suppose the students forget their masks, they will be given another. Students writing exam should maintain a social distance. Students and teachers should wash their hands with soap and then sanitize it. All these will be arranged by SSK activists.
The students will be thermally scanned by them. Exam chief superintendent, deputy chief superintendent and invigilators were given COVID defense classes under the auspices of Samagra Shiksha Abhiyan. All the class rooms will be disinfected today.