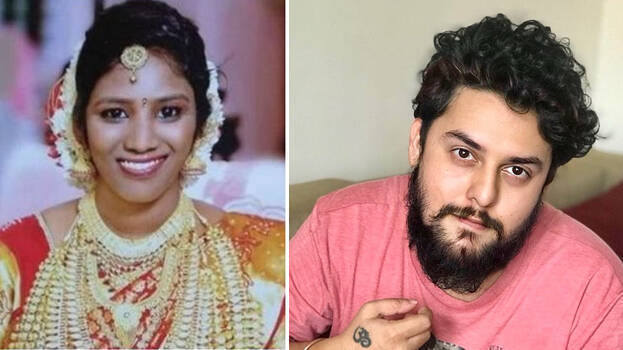 Actor Aryan Mohan's Facebook post reacting to the death of Uthara of snakebite has gone viral in the social media. In his post, he has asked girls' parents to stop giving this damned dowry.
In Kerala we often see a girl decked in gold on the wedding day. The parents take a loan or with other debt obligations buy kilos of gold for their daughters. She will be seen decked in it on the wedding day. Is this gold given for her security? Uthara's parents gave her 96 sovereigns of gold and a Baleno car and what did they get in return, her body.
His Facebook post says
The girls' parents should stop the act of giving this damned dowry? A person asking dowry should be strongly dealt with. Girls should be given time to find their soulmates, a space should be given to them to take a decision of their lives.


Do you think her life will be secured by giving kilos of gold and sent her along with a stranger? Giving all these and what did the parents get in return, it was her body after bitten by a snake. If you have that much money, educate her and otherwise deposit that amount for her to live independently.