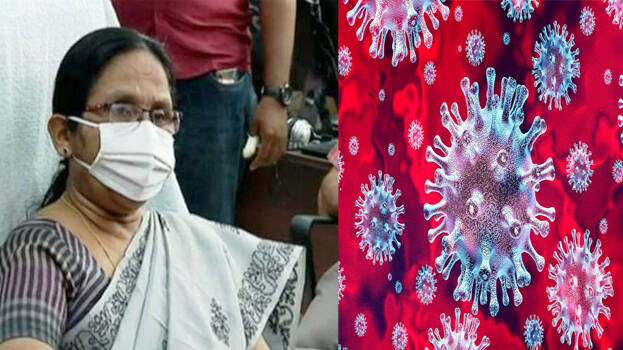 THIRUVANANTHAPURAM: 49 fresh cases of COVID-19 has been confirmed in Kerala on Sunday, health minister KK Shylaja said. Among the new cases, 14 are in Kasaragod, 10 in Kannur, five each in and Thiruvananthapuram and Palakkad, four in Kozhikode, three each in Pathanamthitta and Alappuzha, two each in Kollam and Kottayam, and one in Kozhikode.
18 of these cases are returnees from abroad (UAE-12, Kuwait-1, Oman-1, Saudi Arabia-1, Abudhabi-1, Maldives-1, Muscat-1). The virus was confirmed in 25 persons who came from other states (Maharashtra-17, Tamil Nadu-4, Karnataka-2, Delhi-2). Six persons developed the disease through contact. Two of these are remand prisoners in Kannur and one is a health worker in Thiruvananthapuram.
On Sunday, 12 COVID patients have tested negative for the virus(Kasaragod-6, Kollam-2, and one each in Ernakulam, Idukki, Malappuram and Wayanad). As of today, there are 359 persons under treatment at various hospitals in Kerala. 532 persons have recovered from the disease so far.
A total of 97,247 persons came to Kerala through various channels (airports-8390, sea port-1621, check posts-82,678, railway-4558). There are 99,278 persons under observation in the state including 792 at hospitals. 152 individuals were admitted to hospitals on Sunday.
In the past 24 hours, 1861 samples were tested. So far, samples of 54,899 persons (including augmented samples) were sent for testing. Of the available results, 52,355 samples returned negative results.
As part of sentinel surveillance, 8110 samples of people with more social contact were sent for testing and 7994 samples turned negative.
Four new hotspots were declared in the state on Thursday-Pinarayi in Kannur, Puthusseri, Malampuzha, and Chalisseri in Palakkad. Currently, there are 59 hotspots in the state.