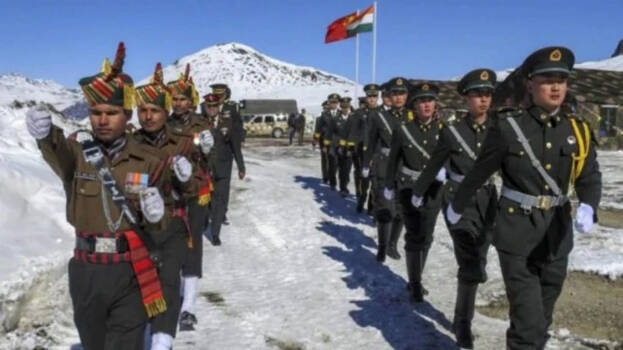 NEW DELHI: As the Chinese Army has deployed over 5000 of its troops on the Line of Actual Control at different locations in the Ladakh sector, the Indian Army is also increasing presence of its troops to match their strength and is also enhancing its presence in other areas to deter the People's Liberation Troops from carrying out transgressions in other areas.
At present, the Chinese Army has diverted its troops carrying out a massive exercise on their side of the LAC and deployed them at short notice across the Line of Actual Control in the areas under the Indian Army's 81 and 114 Brigades deployed to counter the Chinese assertions from Daulat Beg Oldie and adjoining areas.
Sources in the Indian Army said that the Chinese have moved in troops and heavy vehicles across the Line of Actual Control near the Pangong Tso lake and finger area and are well within the Indian territory.

In the Galwan Nala area, the Chinese have walked in with troops from its road head nearly 10-15 km from the Indian post KM120 there who have pitched tents and are stationed close to it.
Sources said the Chinese have been building their roads in the area opposite to the Indian positions for which objections were also raised from Indian side but they continued building infrastructure.

In the Galwan area, the Indian army has been building a bridge near the Indian patrolling point 14near Galwan Nala over which the Chinese raised objections and have increased their presence there.