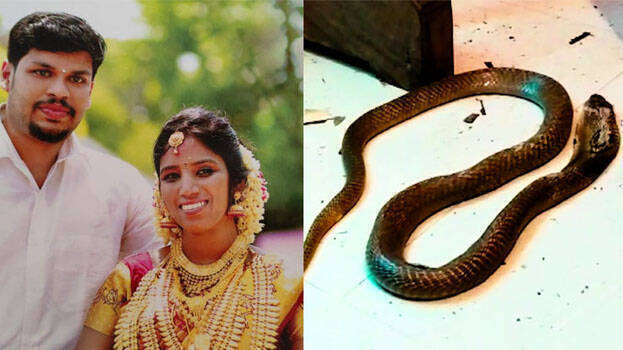 KOLLAM: One year-old-baby of Uthra, who died of snakebite, has been found. The baby who was in his relative's house has been brought to his father Sooraj's house in Adoor. The baby will be handed over to Uthra's parents. Her parents will arrive with the police to take over the baby.
The baby was found missing along with Sooraj's mother. The baby was found missing from Sooraj's house in Adoor when Uthra's parents along with the police reached his house last night with the order of the district Child Welfare Committee to hand over the baby to her parents.
Though the police searched Sooraj's house and his relatives' houses nearby, the baby was not found. Meantime, the investigating team will examine whether his parents are involved in the crime. Sooraj's sister is likely to be questioned. The police will reach Sooraj's house for evidence collection.