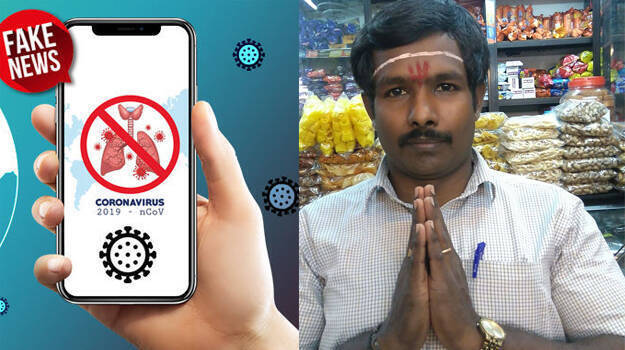 THIRUVANANTHAPURAM: These days we come across alarming news about Covid very often. In Kerala, which used to have less number of Covid cases, are now having a substantial rise in the number of positive cases. Along with this, there has also been a rise in number of fake news reports and rumours about the Covid transmission.

The latest victim of the rumours is the owner of Muruga bakery at Maruthankuzhy.

In his locality, the rumour that is doing the rounds is that he is a Covid patient. Even Murugan came to know about this from his friends.

The fake news was that Murugan had tested positive for Covid and hundreds who bought edibles from his shop are under observation. Many of the locals who heard this turned anxious.

Finally Murugan, a Tamil Nadu native, himself came out with a clarification on his Facebook page that the news about him that is spreading faster than Covid itself is fake.