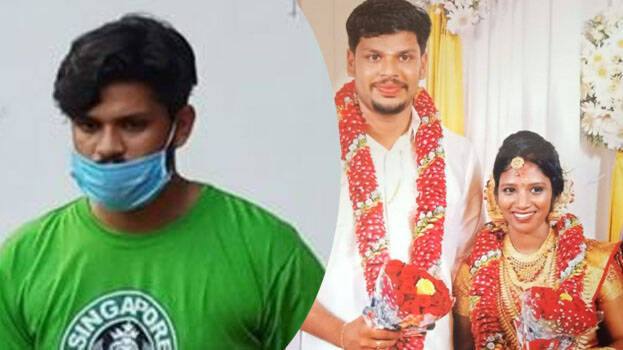 KOTTARAKKARA: Some vital details in the murder of Uthra has been revealed. Sooraj has confessed to the crime during interrogation that he took the extreme step in order to protect her property by avoiding a divorce case. He also told police that he had physically and mentally tortured her.
The two got married in 2018. When there were constant fights, Uthra was taken home by her parents and they sought a divorce. Sooraj feared that he would have to return 96 sovereigns of gold and cash worth lakhs accepted from them. He then tried to eliminate her by acting love. More arrests are likely to happen.
Meantime, the post-mortem of the black cobra used to kill Uthra was conducted yesterday and evidence was collected. The remains of the cobra including the poisonous teeth will be produced in the court as evidence in the case. The snake bit Uthra on her right wrist.