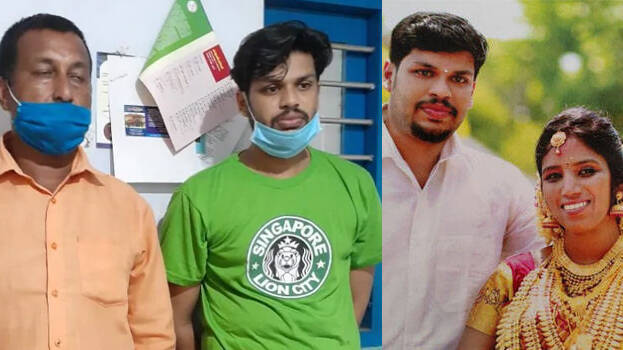 KOLLAM: The police brought Sooraj, the main accused in killing his wife Uthra using a snake and the snake catcher to his house in Adoor and are collecting evidence. A police team led by rural crime branch DySP A Ashokan and Adoor DySP Jawahar Janardh brought them to Sooraj's house in Adoor by 10.55 am.
As soon as they reached there, the women police shifted his parents and relatives to a room. The police did not give his parents a chance to meet him. After shifting them to the bedroom in the ground floor, the police took Sooraj to his bedroom in the first floor. The police are questioning him there. They asked Sooraj about the snake which Uthra saw first. Sooraj reiterated that it was a rat snake. They later asked about the viper which bit her in Adoor.
When they asked what he did with the viper which bit Uthra, he said that he threw that from the top of his house to outside after placing it in a plastic cover. The investigating team is trying to confirm this. A probe is on to know whether his parents are involved in the case. They are likely to be made accused in the case.