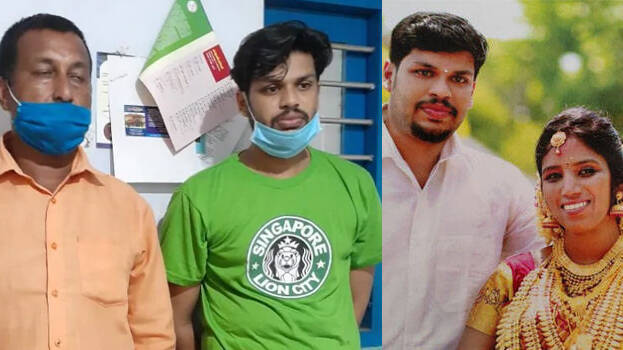 KOLLAM: The investigation team has come to the conclusion that Sooraj, the prime accused in Uthra murder case, had acted before his arrest. The investigation team obtained information that he got legal advice just before his arrest.
The police arrested Sooraj on March 24. However, days before he knew that he would be arrested. Hours before the arrest, he met an advocate near his house in Adoor. The crime branch team obtained the footages of him returning home in his car after meeting the advocate.
The locker will be opened and examined. The investigating team had informed earlier that he had opened the locker days before she was bitten by the snake. The crime branch examined Sooraj's one-year call details. The call details were collected to verify whom all he had contacted.
The investigating team will examine the locker of the nationalised bank in Adoor. Though the police reached the bank with Sooraj, the bank authorities did not permit them to open the locker. Permission was not granted for not following the procedures.
The investigating officials will collect the CCTV footages based on the statement that Sooraj had opened the locker on March 2nd, the day Uthra was first bitten by the snake. The team is planning to collect maximum evidences in the case where there are no evidences. Sooraj will be in police custody till May 29.