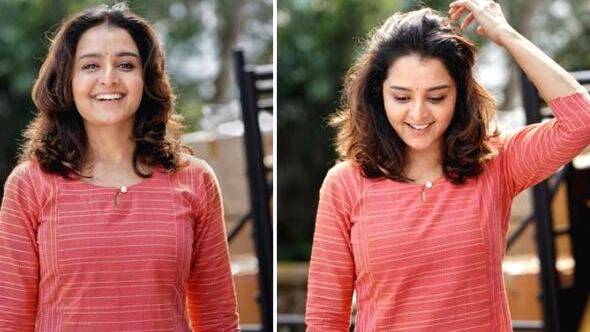 Manju Warrier has astonished her fans with a new hairstyle when she released a few pics from her upcoming movie with Sunny Wayne. The movie titled 'Chathurmukham' is produced by Jis Toms and Justin Thomas under the banner of Jis Toms movies.
Sporting a pink salwar, Manju looks much younger. Ranjith Kamala Shankar and Salil V, the writers of 'Kohinoor', will direct this movie. There is a cast of well-renowned actors like Alencier, Syama Prasad, Niranjana Anoop, Srikanth Murali, Shaju Sreedhar, Balaji Sharma, Navas Vallikkunnu and Babu Annoor. Abhinandan Ramanujan, noted for his work in 'Amen', is the cinematographer. Abhaya Kumar and Anil Kurian, known for 'Punyalan Agarabathis' and 'Su Su Sudhi Valmeekam' has written the screenplay and dialogues.
The shooting of the movie is progressing in Thiruvananthapuram.