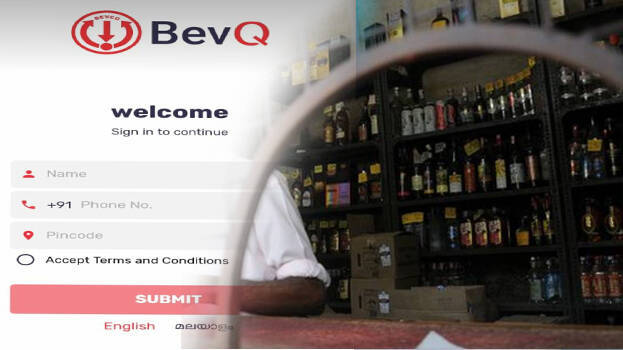 THIRUVANANTHPAURAM: The sale of liquor in the state is in a crisis again after the BEVCO app went on strike for the second consecutive day also. Excise Minister who intervened in the issue has called a high level meet. Many including authorities of BEVCO will attend the meet to be convened at 2 pm. The government is considering the demand of avoiding the app.
Bar owners decided to supply liquor without the token when the BEVCO app brought with the aim of reducing the rush in liquor outlets, crashed on the second consecutive day. Bar owners association leader Sunil Kumar said that they have lost hope in Bev Q app and liquor would be sold to those coming and the accounts of it will be handed over to BEVCO.
The bar owners have requested the state government to permit them to sell liquor in the wake of the app not coming up to the expectations. They said that a heavy rush will not be witnessed and there will be no shortage of liquor as there are more than 800 bars along with 300 BEVCO outlets.