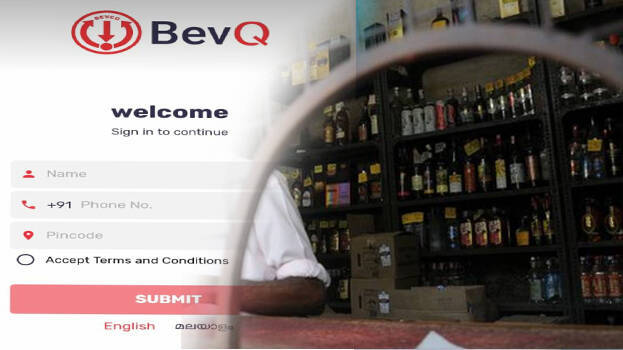 THIRUVANANTHAPURAM: The government is actively considering the possibilities including avoiding Bev Q, the app developed to book liquor online. A decision will be taken at the high level meet convened by Excise Minister T P Ramakrishnan.
Faircode Technologies Limited, the developers of Bev Q, had yesterday asserted that all the technical glitches have been solved and everything will be alright.
No one is still getting the app. The booking has gone haywire. Faircode had deleted all the details related to booking from their Facebook page and without giving an explanation closed their office. With this, the current liquor sale is in total uncertainty.
The government is considering direct liquor sale after avoiding the app. Faircode informed the government that there are issues in the link between the app and mobile service providers. Whether more time should be given to the company to address their issues is considered. Liquor is sold without maintaining a social distance after the app got off to a disastrous start.