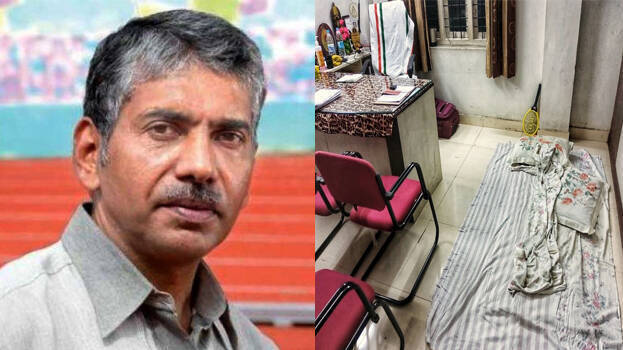 THIRUVANANTHAPURAM: IPS officer and former vigilance director Jacob Thomas will retire today after 35 years' of service. He did not even attend the send-off party organised by his co-workers. He slept in the office on his last service day.
He himself shared the picture of the bed laid in his office. He captioned the picture as 'the start and sleep of the last day of civil service at Shornur Metal Industries'.


When the LDF came to power by a team led by Pinarayi Vijayan, Jacob Thomas was appointed as the vigilance director. Thomas brought in complete changes in filing cases, arrests and filing of charge sheets etc. But, later there occurred some differences between him and the government. Thomas' is presently the chairman and managing director of Metal Industries Limited in Shornur.