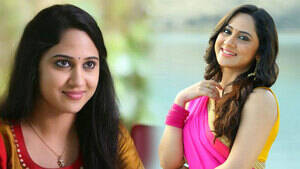 PALA: Malayalam actress got engaged to Aswin Philip, a Kottayam native and businessman. Their wedding is set to take place in September. Miya is the daughter of Pala Ezhacheri native George and Mini. Her real name is Jimi George.
Miya was first noted for her role in a TV serial. She then appeared in the Rajasenan movie 'Oru Small Family'. Miya acted as a lead in the movie 'Chettayees'. She is one of the busiest actresses in Malayalam.
Miya has also acted in Tamil movies. She resides in Pravithanam near Pala.