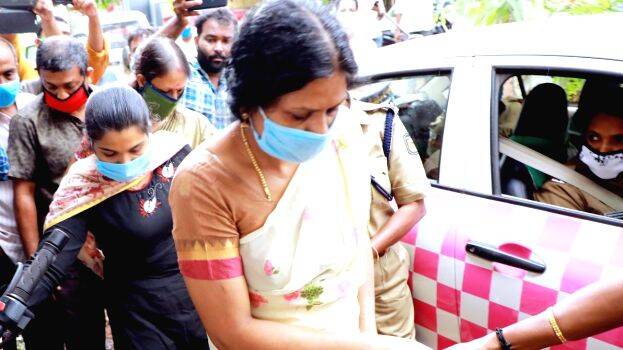 ADOOR: The Crime branch on Tuesday interrogated the mother and sister of Sooraj, the prime accused in Uthra murder case at its Kottarakkara office for hours after which they were allowed to go home.

Since they were willing for the police to take them to the station for interrogation, the Pink Police reached their house at Parakotte and took them into custody around noon. They were released only by night.

Though initially mother Renuka broke down in tears, pleading innocent, she went on the defensive when the police pointed out evidence one by one.

She reportedly agreed that she was aware of burying Uthra's gold. She also knew that Viper that was used to bite Uthra for the first time was kept hidden in the fire wood storeroom.

Sooraj's sister Soorya's statement was that she was unaware of many things happening at home. She agreed that her classmate and friend is Sooraj's friend.

Renuka and Soorya were questioned separately and together. They were also questioned in front of Sooraj. They were allowed to go with the instruction that they would be summoned again within two todays.