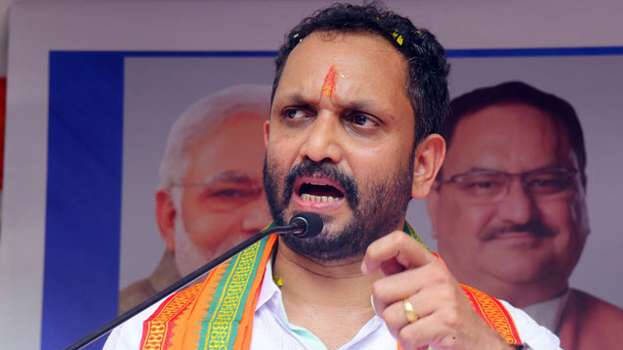 THIRUVANANTHAPURAM: BJP State president K Surendran has alleged that Industries Minister E P Jayarajan and his family were behind the looting of sand from Pamba river bed.

"The same company which smuggled sand from Kannur river has been engaged in Pampa. Earlier attempt to remove sand from Kannur river was done under the pretext of removing debris, vegetative waste from the river bed for fear of imminent flood. That day, the BJP prevented the attempt by organising public protest. It was after this the company came up with the proposal to remove sand from Pamba.

On school student Devika's sucide, Surendran said the party would ensure the intervention of National SC/ST Commission in the incident. "In connection with the incident, a case should be filed against Education Minister and district education officer for homicide," he demanded.