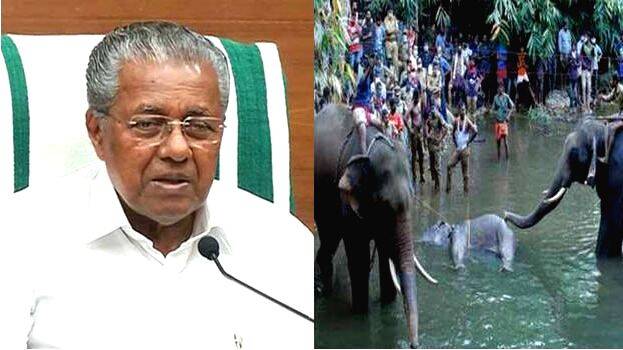 THIRUVANANTHAPURAM: The death of a pregnant elephant in Mannarakad was a sad incident, CM Vijayan said. The unfortunate death of the poor animal won't be allowed to tarnish the integrity of Kerala, the CM said during the press meet.
There is an organized campaign in the name of Malappuram. The incident happened in Mannarkad in Palakkad. It is not right to engage in fabricated campaigns to tarnish Kerala and Malappuram. If anyone thinks that they can destroy the reputation Kerala made for the COVID fight, it will remain as a dream. If Maneka Gandhi spoke out of misunderstanding, she can rectify it. But in case she is not ready to do so, it must have been intentional, CM Vijayan said.
There was outrage by many after a pregnant elephant died after eating pineapple stuffed with explosives. Many BJP leaders came out criticizing Kerala. Union minister Maneka Gandhi said Malappuram is famous for attacks against animals.
Meanwhile, police and forest department will probe the killing of pregnant elephant.